These pictures are from the latest issue of Bambi Magazine, one of Canada's top magazines. The photos are taken by famous photographers HerringandHerring. All the clothes are from a vintage store in Brooklyn in whose backyard the shoot was taken.

The hat, the 50's look with the baseball jacket and red pants, her naive sweet look, and her effortless chic style.
Cristina has just arrived to London!
You will know more about her very soon...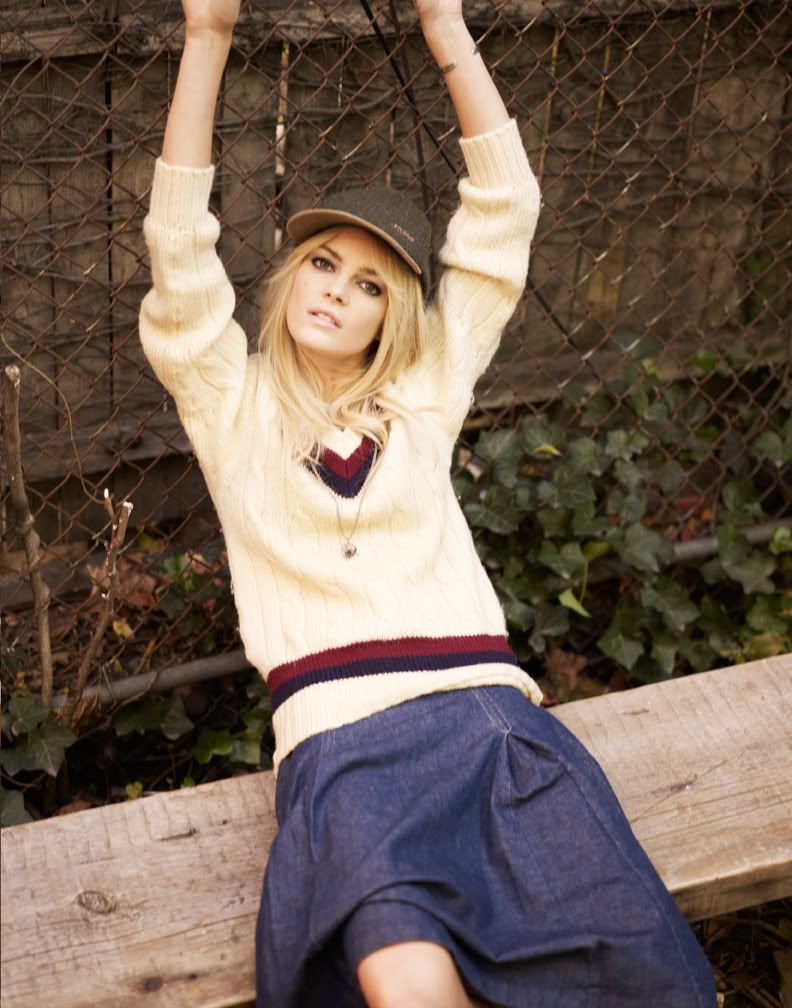 Estas fotos son la última publicación de la revista Bambi Magazine, una de las revistas top de Canadá, hecha por los famosos fotógrafos HerringandHerring. Toda la ropa pertenece a una tienda Vintage de Brooklyn en cuyo backyard el shoot ha sido realizado.
El mono, la gorra, el look 50's con la beisbolera y pantalones rojos, su mirada dulce, y su estilo effortless chic.
Cristina ha llegado a Londres !
Proximamente sabréis más de ella...