We have lots of new pieces available and new collections at www.patricianicolas.com.

Necklaces

and

bracelets

that make

the

look

.

Combined with

chiffon dresses

,

long

skirts

or

skinny

jeans

and

a

simple

shirt

. Perfect to wear on the coming hot summer days.
Bracelet (monkey made of bone, resine flower and seeds, it comes with an swarovsky clasp ) - Buy now here.
Long necklace - The Boyfriends - Buy now

here.
Short necklace ( skulls, crosses, feathers, crystal and silver beads , all in a silver chain) - Buy now

here

.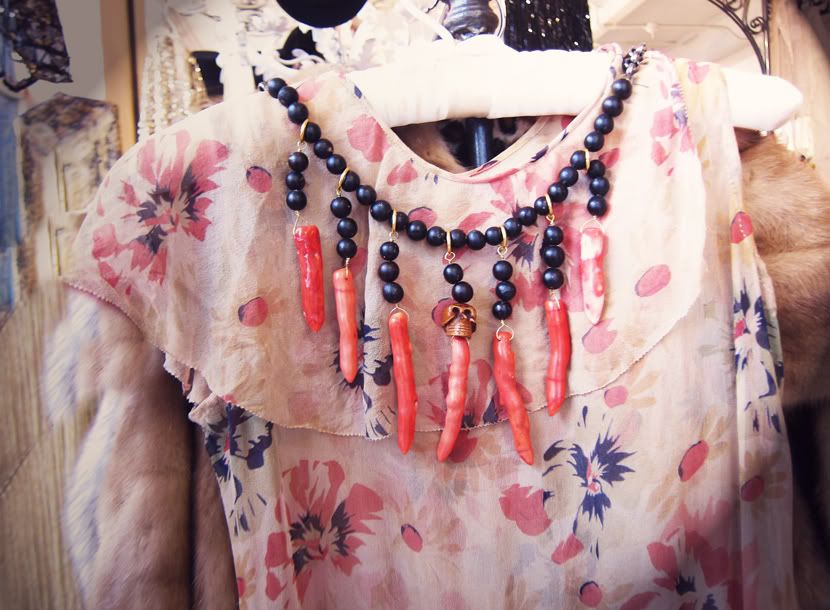 Long necklaces with s
kulls
made ​​of
bone
,
seeds
, coral
, and
quartz
leaves
.
Aquí teneis nuestra nueva colección PecadoTribal. Hecha de skulls en hueso, semillas , coral, y hojas de cuarzo. La colección es ideal para verano. Combinada con vestidos de gasa, faldas largas o vaquero y una sencilla camiseta. Collares y pulseras que hacen el look. Además tenemos muchos diseños nuevos. Podéis chequear todo lo nuevo aquí.
Photos Patricia Nicolás