En Londres ya ha empezado el puro frio , y ayer estrené mi nuevo abrigo de piel de cabra tibetana.
Tiene ese típico color gris elegante que le da a todo el look un toque de estilo. Es ideal para llevarlo con look casual, vaqueros y blusa, o con shorts y medias de lana como lo llevaba yo ayer para ir a mi restaurante de sushi preferido, Sakenohana.
Las medias de lana son de Gap, las bailarinas de Massimo Dutti, el bolso de accesorize y el abrigo de piel de la nueva colección winter coats que ha sacado Benny Room.
Gracias Benny Room por diseñar el abrigo de mi vida.
El Martes que viene chequear Grazia Uk, me hicieron unas fotos junto con las tres bloggers de moda de UK, para French Connection. De todas formas os lo dejaré en una entrada.
True cold has arrived now and yesterday I wore for the first time my brand new fur Tibetan goat coat.
Not only I love the design, the elegant grey colour gives the whole look a touch of style. It's that kind of coat that you can wear casual with jeans and a blouse, or shorts and high knee wool socks as I wore it yesterday to go to my favourite sushi place in London, Sakenohana.
I am wearing Massimo Dutti bailarinas, ba
g from Accesorize, wool socks from Gap and a fur coat from the new collection of coats by Benny Room Madrid.
Thank you Benny Room for making the coat of my life!
Next Tuesday check

Grazia Uk, they took some pictures of me together with the three most fashionable bloggers on the UK for French Connection.

Anyway I will post it here
.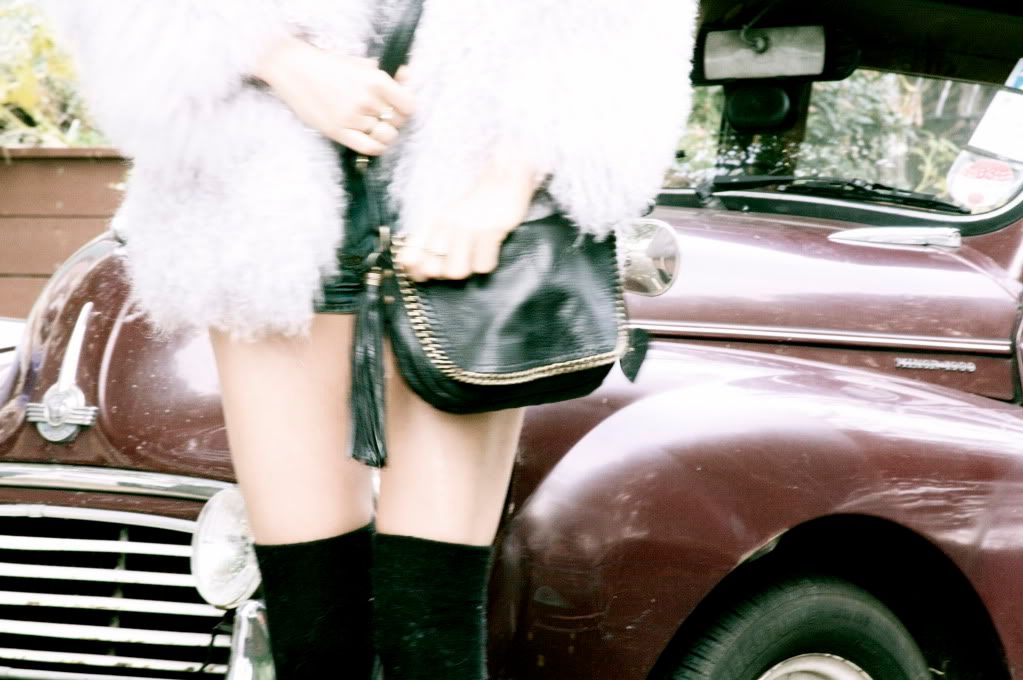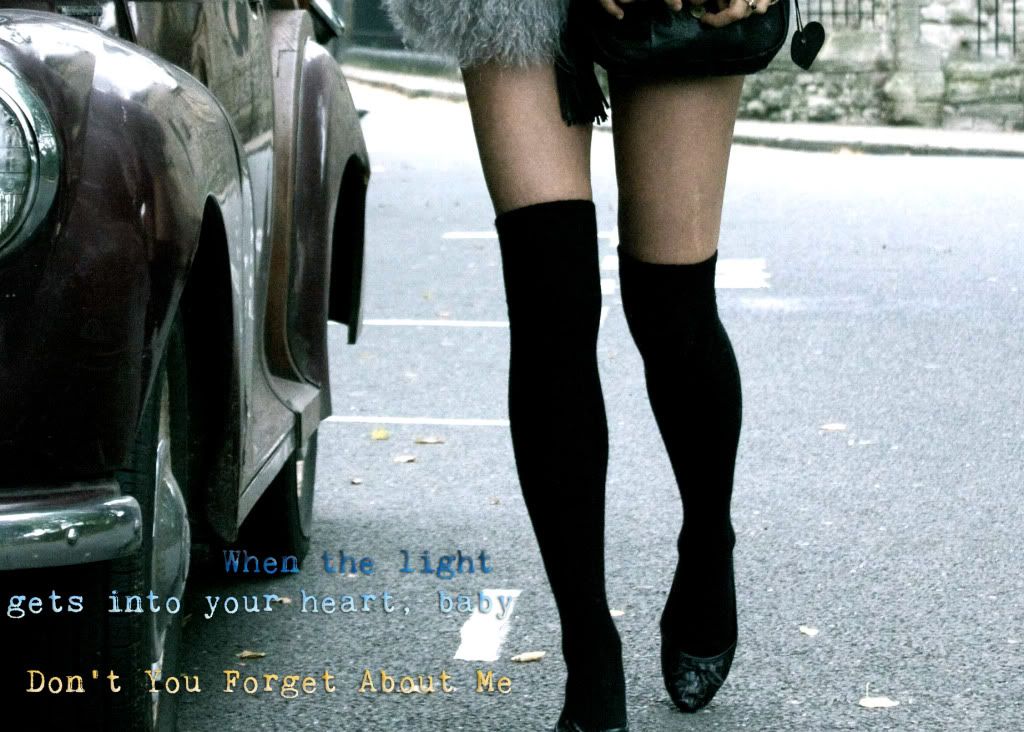 Hey, hey, hey ,hey...Ohhh...

Won't you come see about me?
I'll be alone, dancing you know it baby
Tell me your troubles and doubts
Giving me everything inside and out and
Love's strange so real in the dark

Think of the tender things that we were working on


Slow change may pull us apart
When the
light gets into your heart, baby
Don't You Forget About Me
Photos Kirsty Stevens © Patricia Nicolás