El Lunes pasado hice un Press Room en Shoreditch House, Londres, en colaboración con My Flash Trash y Amber Atherton.
Yo llevaba una chaqueta gris de French Connection, gafas enormes vintage,
pantalones de cuero de Yube, jersey y camisa de Zara, mi gargantilla ¨Wild Horses¨
y estuve intercambiando con Amber mi collar de ¨Pocahontas¨ y el ¨ hair jewellery¨
que lleva ella en las fotos.
Todo estaba organizado a la perfección, tomamos cupcakes
chateamos sobre mi próxima colección
y bebimos champagne en compañía de toda la prensa que se acercó al evento;
Daily Mail, British Vogue, BBC, Grazia, Tatler, Arise Magazine, Asos , Glamour
entre otros y al final de la noche contamos con un invitado especial,
Jared Leto!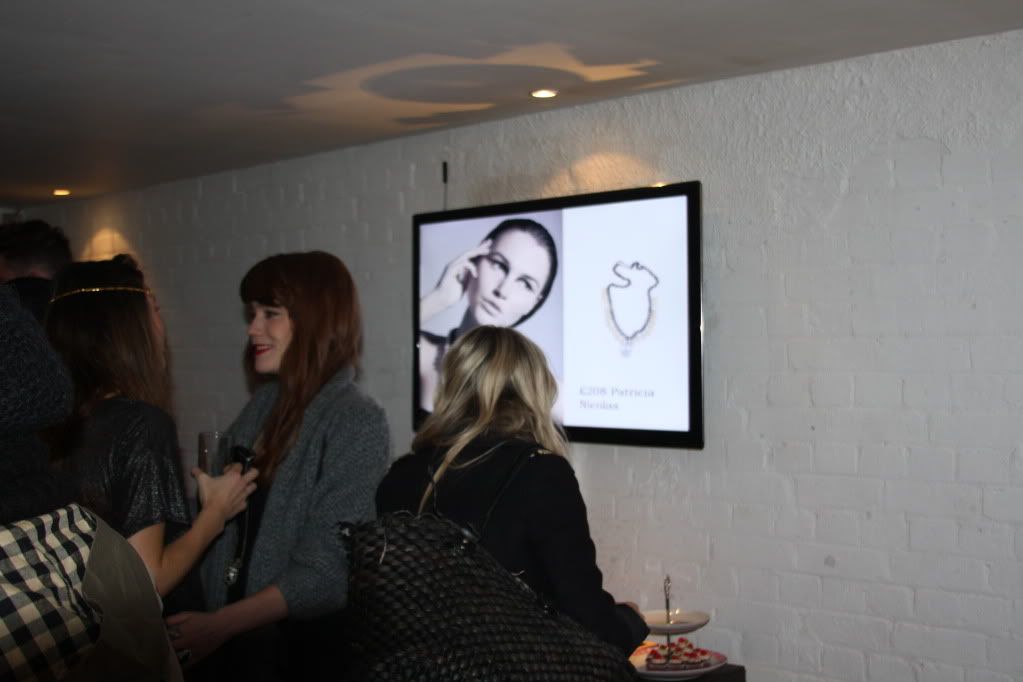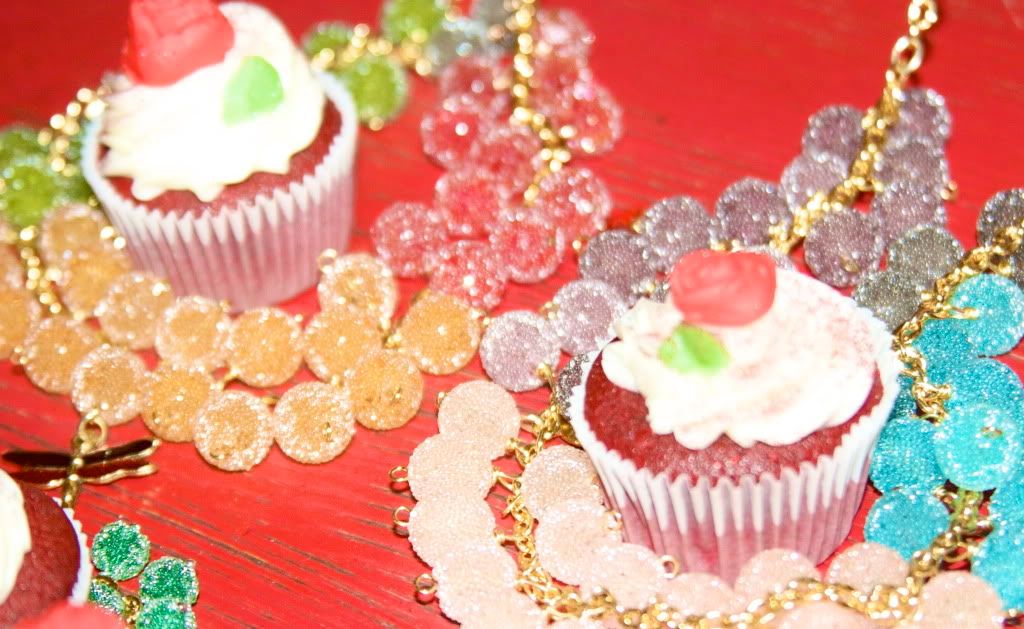 El press room estuvo lleno toda la noche y Amber hizo de modelo de nuestra colección.
Definitivamente ella es nuestra
¨girl crush¨
del momento, una niña que además de ser
modelo y aparecer en las mejores revistas como Love, Tatler o Vanity Fair encuentra
tiempo para llevar su propia boutique online. Ya os contaré más de ella en otra
entrada ya que proximamente voy a publicar unas fotos que hicimos esta semana.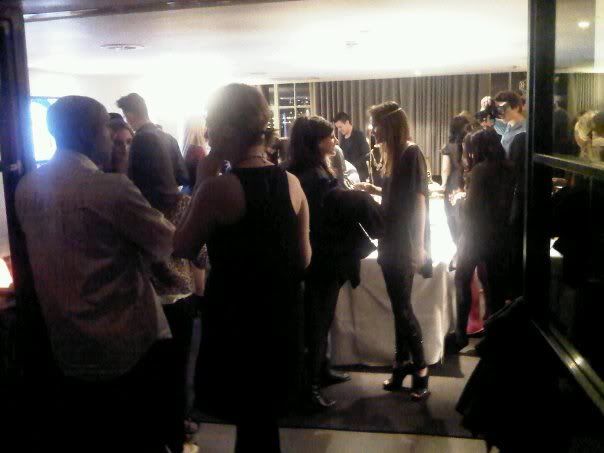 Amber lleva los collares The Boyfriends y en la foto de abajo los pendientes
Amber wearing the Boyfriends necklaces and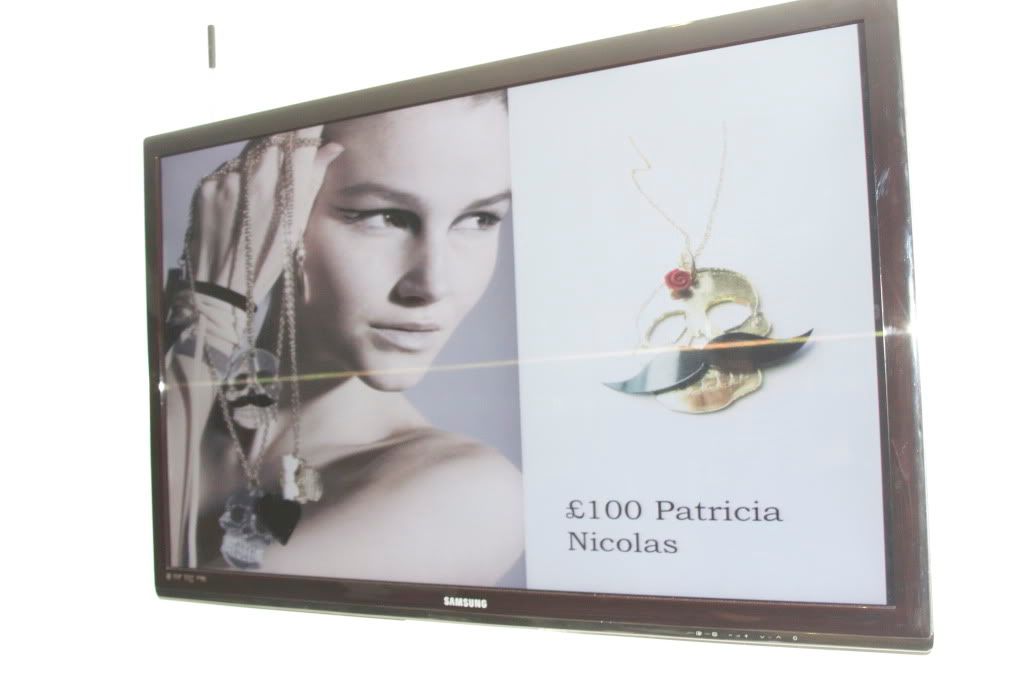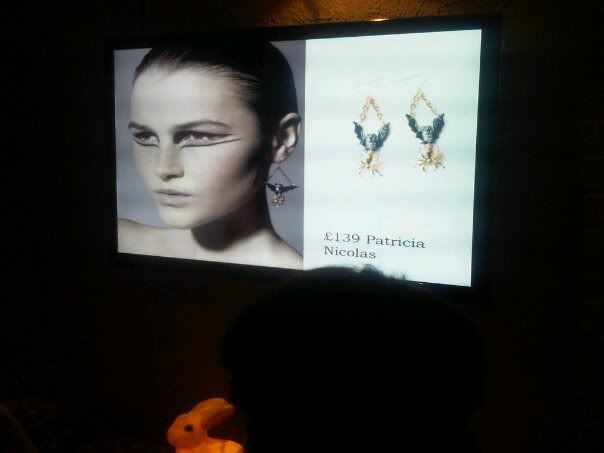 The best way to start the week is to start it with a bang, something colossal that gives you that Friday feeling on a Monday. This Monday, i did just that with an amazing Press Room at Shoreditch House.
Organised by the incredible Amber Atherton; who at 19 has already taken the fashion industry by force. If university work along side modelling for magazines such as Love, Tatler and Vanity Fair wasn't enough, Amber finds time to run this amazing online jewellery boutique. As one of the most popular brands on My Flash Trash, we showcase our new season collection, and the night did not disappoint. Champagne, Red Velvet Capcakes and a fantastic selection of jewellery to admire. Set in London's lavish Shoreditch house with its luxury bars and rooftop swimming pool, the crowd included the BBC, Vogue, The Daily Mail and Grazia to name a few.
The press room as busy all night, with everyone keen for a little piece of the brand to take home; with the boyfriend collection proving itself very popular.
Of course the starlet of the night was Amber, shortly followed by her wonderful mu
m who was in tow to make everyone in the room feel welcome. Amber spent the night modelling her favourite pieces of our Jewellery which not so shockingly was one of the ' new Pocahontas boyfriends' as well as a beautiful chained headband.
Amber is my latest girl crush here in London.