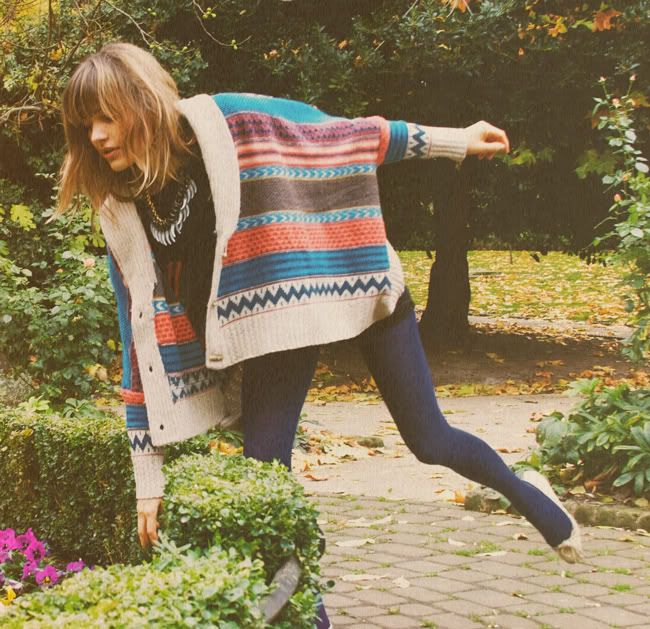 I love wearing this traditional nomadic print cardy as it brings back memories of snuggling up in front of the log fire in a ski chalet on the Alps. But coming back to London reality it's great for braving those ever looming winter days which it's why I wore it yesterday to the fireworks display for the Celebration of Guy Fawkes along with my Onyx stone and grey Swarovski dipped chili necklace of the Roman Empire collection, as they just look amazing together.
You can buy the necklace
here.
Yes ! this fox lives around my house , it's the third time i see him and I shoot him yesterday !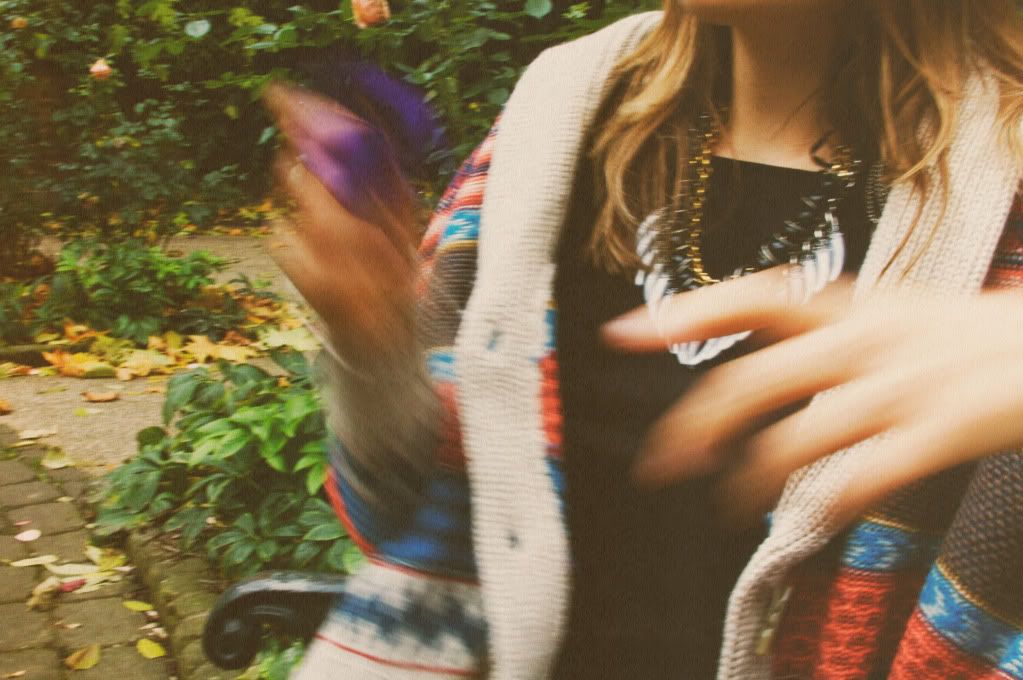 This print has been very prominent on the fashion catwalk for this season particularly by Dolce & Gabbana, which is why this heavy knit cardy is an absolute steal form H&M this season. The ballerina shoes are from Biviel, past seasons, the glasses and bag are vintage.
Este tipo de
print
lo había visto ya en Dolce & Gabbana y ahora H & M lo ha sacado esta temporada. Las bailarinas con de Pedro Garcia, de pasadas temporadas, las gafas y bolso vintage.
Las fotos están hechas en un parque increíble que hay en Angel escondido en Essex Road. El zorro y las ardillas son grandes asiduos del parque.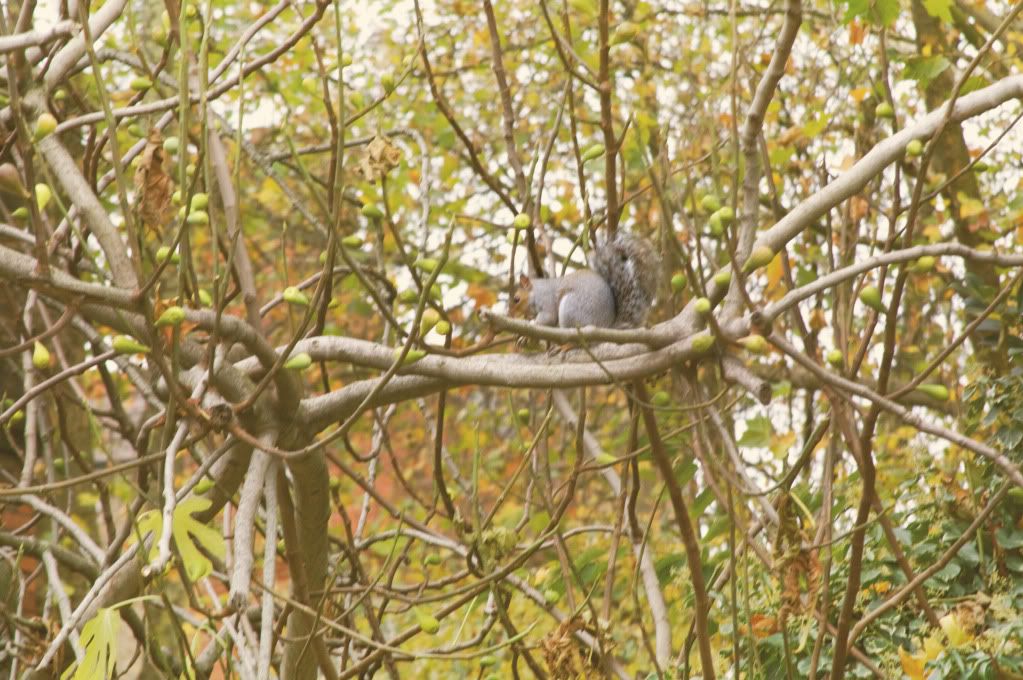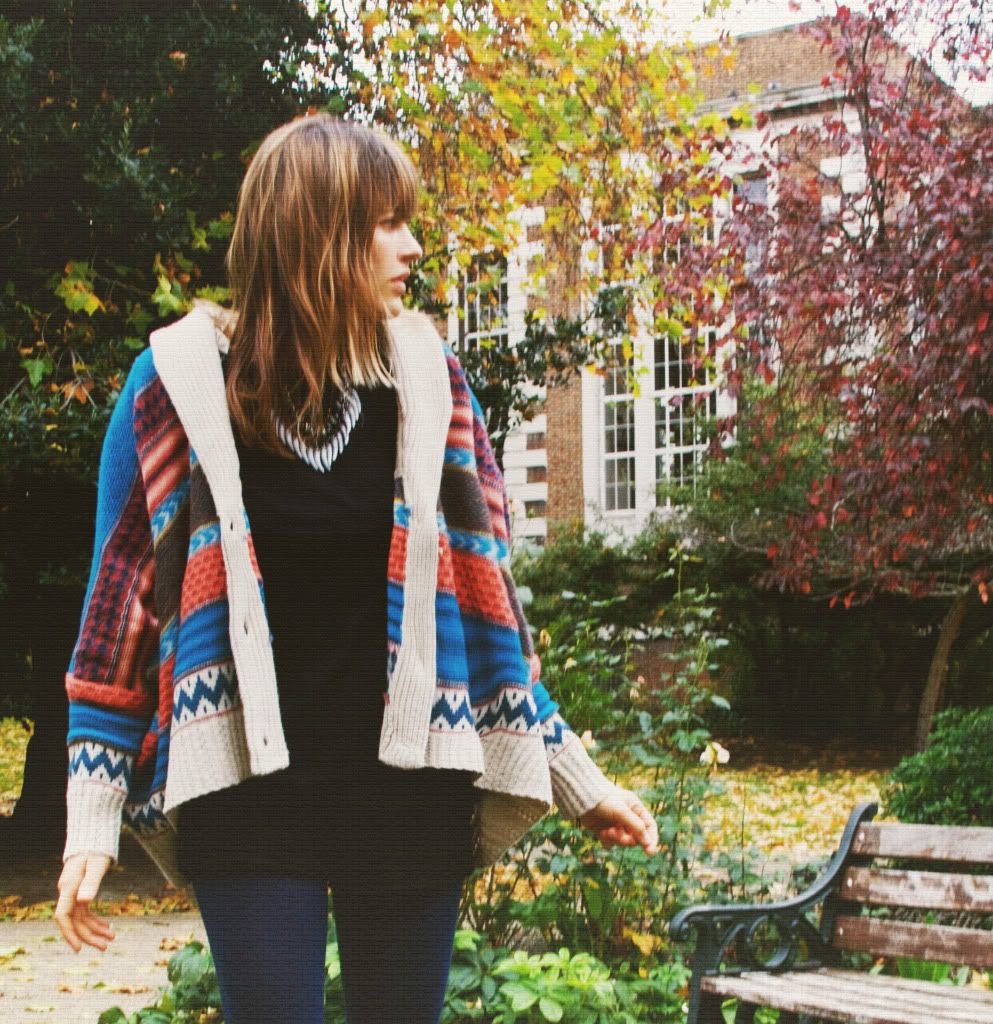 Me encanta ponerme esta chaqueta de lana con nomadi print ya que me trae recuerdos de excursiones a la montaña. Me recuerda a esas noches divertidas con amigos descansando acurrucada delante de la chimenea en un chalet de esquí de esos de madera después de un día bueno de deporte. Pero volviendo a la realidad, es ideal para desafiar los días de invierno que ya están aquí. Ayer me lo puse para la exhibición de fuegos artificiales en Londres Guy Fawkes, junto con mi collar nuevo de Onyx y chilies grises de swarovsky, que creo no puede quedar mejor juntos. Además llevaba mis bailarinas con pompones de Biviel.
El collar lo podeis comprar ya desde hoy en mi website - aquí.
All photos taken by me with the help of Fran Day in Islington, London
If you are going to use images in my blog remember they have copyright,so link them back please.
All photos

© Patricia Nicolás