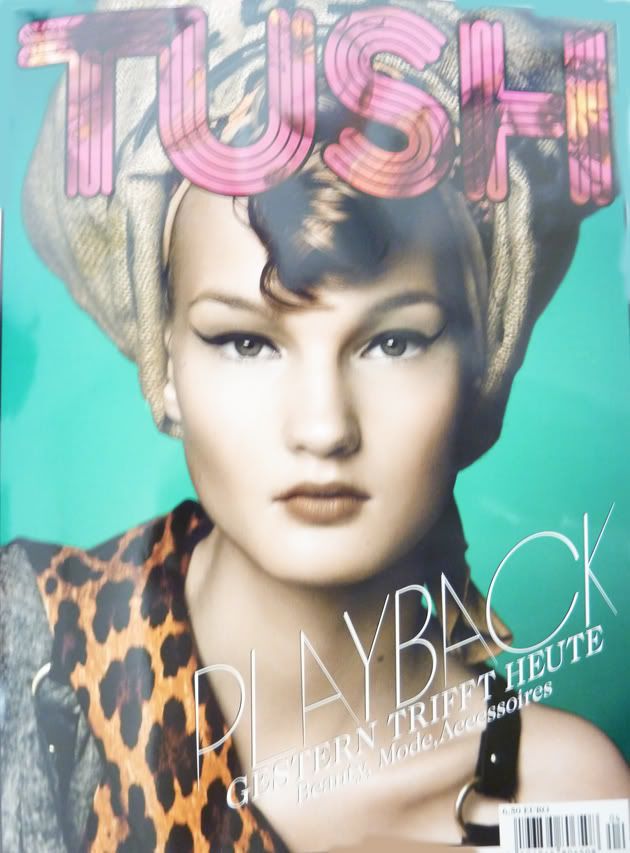 Tush is a German Magazine.
Since 2006, TUSH Magazine aims to present Beauty and Fashion far beyond actual trends and just seasonal looks. Very different to other German independent magazines TUSH covers Beauty and Fashion in a much wider sense, that is what Publisher Armin Morbach and his team call "Comments on Aesthetics & Society".
No wonder that TUSH's readers claim to be the magazine being VOGUE's
coolest sister. Highly emotional images resume contemporary
Lifestyle on 250 pages every three months. TUSH is a collector's
item for all who love to experience a beautiful, passionate and a never ending richness of life.
Our Unborn bracelet and earring have been featured this month in Tush. I love the collage and the magazine has amazing editorials and interesting articles.
I LOVE TUSH